< Back to Deutz Tier 4 Compliant Diesel Engines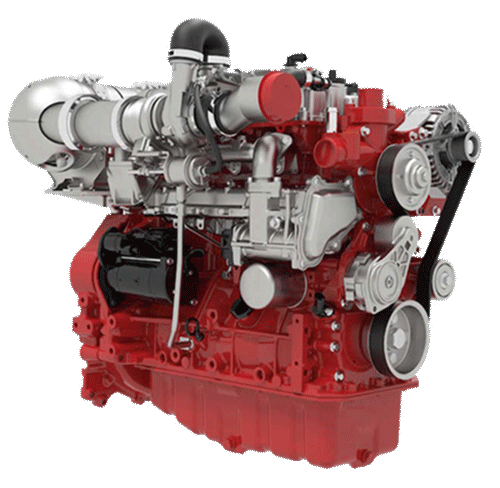 DEUTZ TCD 3.6 Diesel Engine
The DEUTZ TCD 3.6 Diesel Engine is a newly-designed, water-cooled 4-cylinder inline engine with turbocharging and cooled external exhaust gas recirculation. It is available both with and without charge air cooling.
Specs
4-Cylinder, 3.6L Diesel Engine
67-120hp
Tier 4 Final
Features
Exceptionally high torque, capable of doing the job of a much larger displacement engine
Smart engine with simple exhaust aftertreatment system
Fuel and combustion processes have been optimized to minimize emissions and allow for simple exhaust aftertreatment
Use of an oxidation catalyst (DOC) enables maintenance-free operation under all applications and ambient conditions.
For 75hp and greater models, selective catalytic reduction (SCR) is included as standard
A particulate filter (DPF) is available as an option.
The engines come with a modular exhaust aftertreatment system (EAT) configuration including the option of engine-mounted systems. This simplifies machine integration for the OEM considerably and virtually means a drop-in solution.
The powerful DEUTZ Common Rail injection system and the electronic engine control (EMR 4) with intelligent link to the drive management ensure optimum engine performance at low fuel consumption.
500 h oil change intervals and a maintenance-free valve train result in low maintenance costs and increased machine availability.
The extremely compact engine design and customer-friendly accessories reduce the installation costs and increase the number of applications.
100% power take-off at flywheel and front end, and additionally up to two PTO drives with a total torque of up to 310 Nm.
Best cold starting performance even under extreme conditions.
The engines meet the requirements of the Tier 4 <56kW as well as EU Stage IIIB and EPA Tier 4i >56kW with an oxidation catalyst. Additionally for EU Stage IV / US Tier 4 >56kW with SCR. A variant without EAT is available as an option for less regulated markets.
Images
Downloads