Locations
We have two locations in Pennsylvania and authorized dealers throughout our service territories. Please find addresses and contact information for Stauffer Diesel as well as a listing of other DEUTZ diesel engine dealers using the links below.
Our Deutz service region includes West Virginia, Pennsylvania, New York, New Hampshire, Vermont, Massachusetts, Connecticut, Rhode Island, and Maine.
Click HERE for a list of our DEUTZ Engine Dealers.

Our FPT service region includes Pennsylvania, New Jersey, Delaware, Maryland, Virginia, West Virginia, Ohio, Indiana, Michigan, Illinois, and Kentucky.
Click HERE for a list of our FPT Engine Dealers.
Lancaster County – Headquarters
34 Stauffer Lane
Ephrata, PA 17522
Phone: (800) 377-2120
Fax: (717) 738-2550
Click for Directions & Information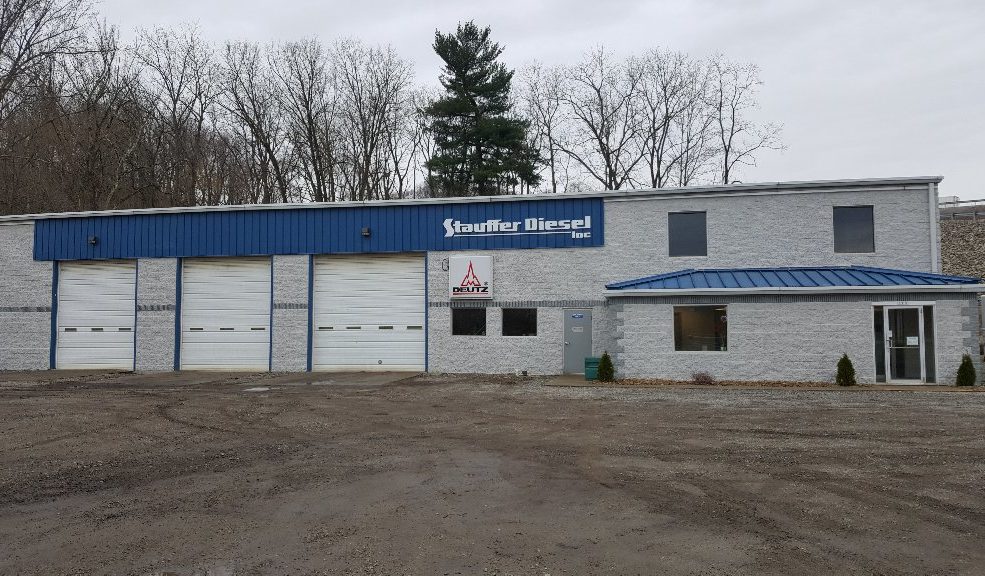 Stauffer Diesel Inc.
New Stanton, PA Office
250 W Pennsylvania Ave
New Stanton, PA 15672
Phone: (724) 635-4745
Fax: (724) 864-9392
Click for Directions & Information
Our Lancaster County facility contains our main administrative, service and parts operations as well as our Stadco Products Division and our manufacturing facility. The Pittsburgh office supports our customers in Western PA, including MSHA engines in underground mining operations. Both of our offices are staffed with trained technicians capable of traveling to your location for engine service and repair.
Hours
Monday-Friday: 8am-5pm
Saturday & Sunday: Closed
Our Ephrata Location