Stadco Purpose Specific Diesel Generators
Our division, Stadco, has been building, designing, and supporting diesel generators since 1981. Since their very first generator, Stadco has invested in constantly improving and expanding a specialty line of generators for various markets, including railroads. Currently, their diesel generators are in use around the world wherever robust, reliable, portable power is required.
Stadco generators are powered with high-quality DEUTZ and Mitsubishi diesel engines, and they use robust brushless-style alternators. This style of alternator eliminates wear and maintenance common in other types of diesel generators. Another benefit that brushless alternators provide is that this technology emits very little radio frequency interference.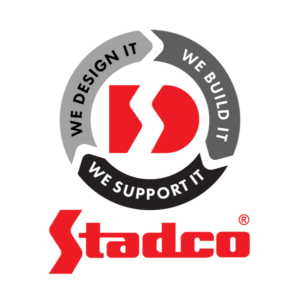 Stadco manufactures products for the following applications:
CellPac – Super-compact compartment generators
CD Series – Compact skid generators for mobile duty
RailGen – Undercar mounted generators for rail cars
RailGen RPG – Environmentally-friendly generators for locomotive propulsion