< Back to Deutz Previous Tier Engines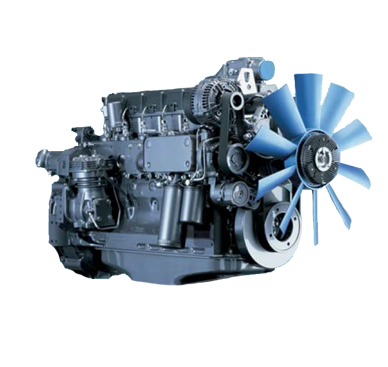 DEUTZ TCD 2012 Diesel Engines
The DEUTZ TCD 2012 engines are modern liquid-cooled 4- and 6-cylinder in-line engines. They feature 1 litre displacement per cylinder as well as compact design and high power-to-volume-ratio. These engines are available with turbocharging and turbocharging with charge air cooling.
Specs
4 or 6 Cylinder Diesel Engines
100-268hp
Tier 3
Features
High-pressure fuel injection up to 1600 bar.
Electronic engine governor with diagnostic facilities and CAN-bus optional.
Three separate mounting options for gear-driven hydraulic pumps.
Easily accessible service points on one engine side.
Wedge ribbed belt drive with automatic belt tensioner optional.
Fast and powerful response to changing operating duties, dynamic power development.
Low cost for noise insulation measures. High comfort in the driver's cab because of low noise level. Low noise emission, low environmental impact.
High-operating economy thanks to low fuel consumption, long oil change intervals and low-maintenance requirement.
Low exhaust emission for a clean environment. Meets exhaust regulation EU-RL 97/68 (Step 2) and US-EPA Nonroad (Tier 2).
High reliability even under extreme working conditions.
Images
Downloads