Advanced, Custom Control Systems for Diesel Engines
At Stauffer Diesel, we can provide custom-engineered control systems for all the diesel engines that we sell. Using traditional mechanical controls, the latest digital, computer-based control systems, custom wiring harnesses, and other modifications, we can provide you with the precise control and fail-safe operation you require for extensive applications.
For over 25 years, LOFA Industries has provided advanced engine controls for the most demanding applications – irrigation, forestry, construction, mining, water transfer pumping, sewage bypass pumping, and a variety of other off-highway applications. Quite simply, their engine control panels are among the best in the industry, the easiest to install, and are competitively priced.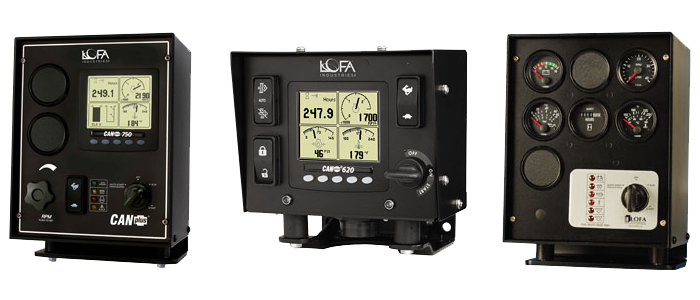 Combined with our experience in diesel engine customization, a LOFA control system can meet any unique engine control demand – with an array of quality engine accessories such as engine wire harnesses, sensors, float switches, transducers, and gauges. Also, to track and monitor your equipment in the field, they offer wireless telemetry through their proprietary CanPlus Messenger system.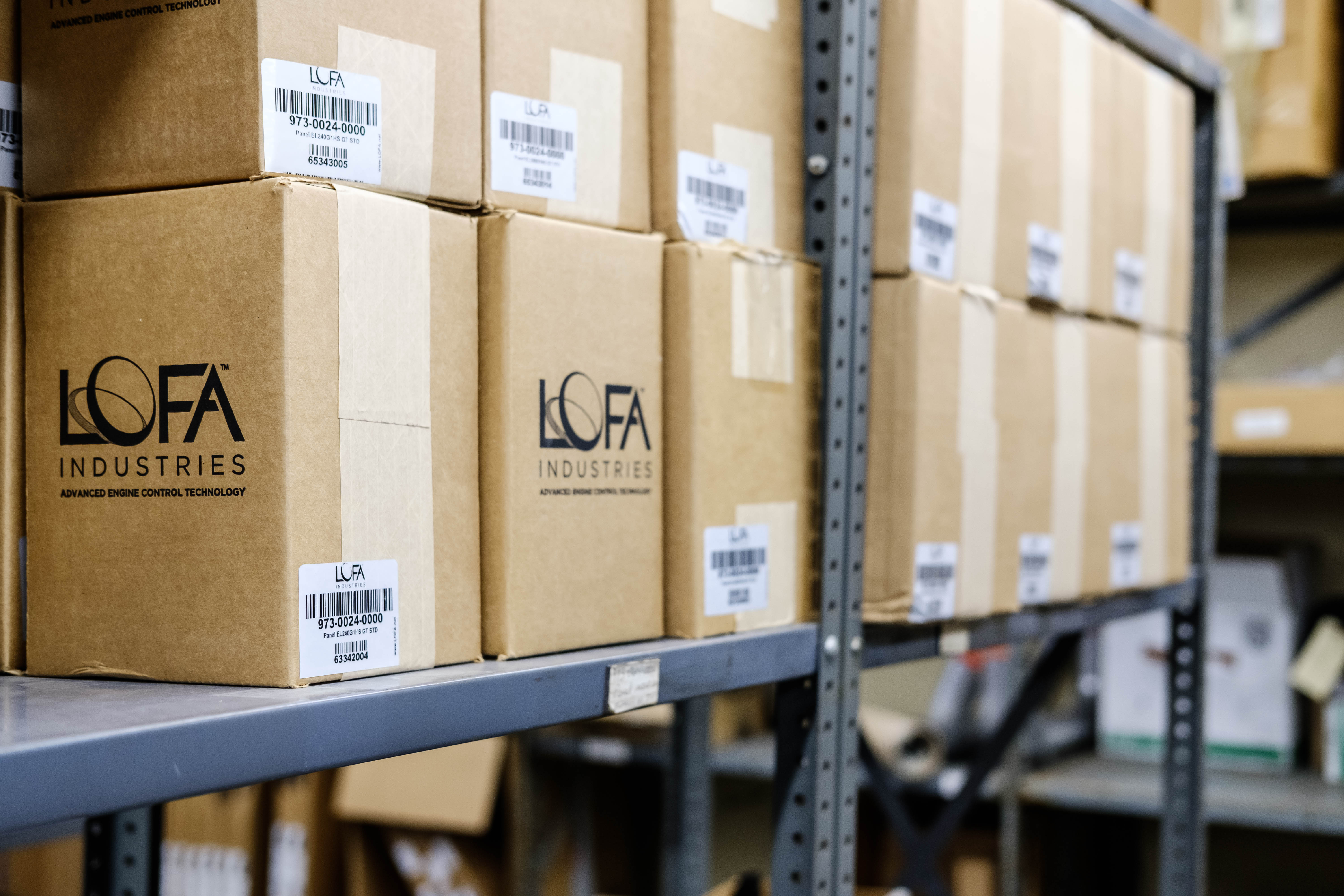 The two types of control systems we design, customize and install are:
Electronic Controls – newer engines use computer-based systems to monitor engine performance and report feedback to the user. With these systems, a wide variety of metrics can be tracked and monitored, and detailed information is at your fingertips. Computerized failsafes can be customized and set to monitor most engine operating conditions.
Mechanical Controls – these systems use traditional relays, sensors, and gauges to report engine conditions and provide failsafe operation no matter what the application. Most older engine models require mechanical control systems as they are not equipped with modern computer processing technology.
If you're interested in learning more about a custom-designed control system for your new diesel engine, please contact us today. Our sales team is looking forward to listening to your needs and recommending the perfect engine control solution.